Our "settlers" are live-in volunteers who care for the house and host events.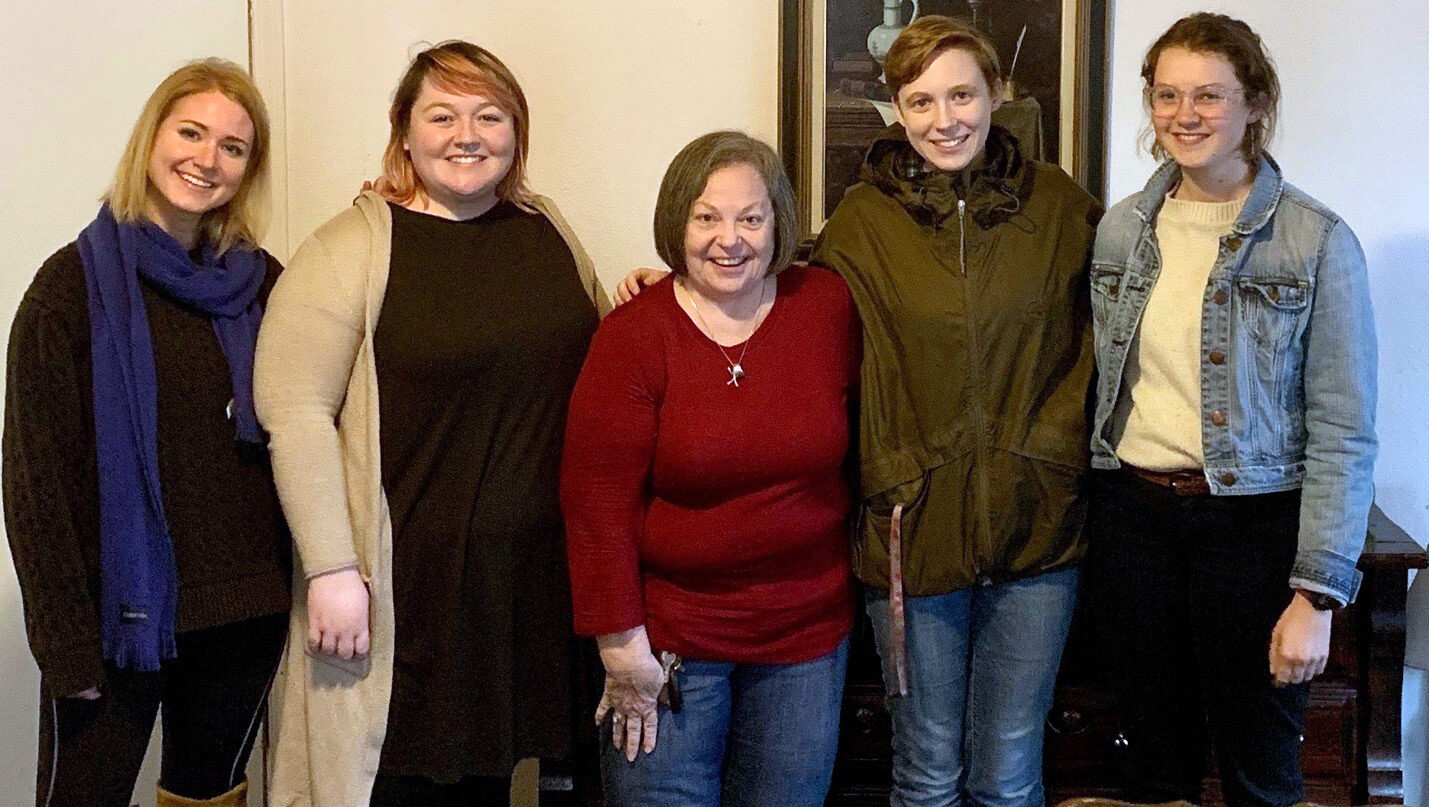 ---
Joelle Axton
Joelle moved to Waco to pursue her PhD in philosophy at Baylor. Before this, she worked as an Aldi cashier in Moberly, Missouri. Joelle loves communal living and gardening, so she is excited to be the "yard and garden settler" at GNH. She welcomes any suggestions (and help) on how to make the outdoor areas of GNH more sustainable and welcoming.
---
Emily Barton
(Biography forthcoming.)
---
Alice Fry
Alice Fry is a student at Baylor University's Truett Theological Seminary and Garland School of Social Work working toward masters degrees in social work and theology. She is an intern at the Center for Church and Community Impact where she works on issues at the intersection of art, trauma and theology. She is passionate about living in Christian community and believes authentic relationships are the key to changing the world, one small conversation at a time.
---
Marty Land
Marty Land moved to Waco in May 2017. Her son, Lucas Land, and his family have lived in Waco since 2005 but currently serve in Bolivia on a three-year missionary posting. Her daughter, Kira Land Connel, and her family live in San Angelo, Texas. Marty's children and her seven grandchildren are her pride and joy and her biggest hobby. Her background is in nursing having completed her Masters in Nursing at UT Austin in 1995 and receiving her RN after 12 years of working in the nursing field as an LVN. She also received her Bachelor of Music Education in 1975 from Texas Lutheran College.
Marty started as a settler in April 2018. She also volunteers and works with the children at Compassion Ministries here in Waco as well. She is a member of Columbus Avenue Baptist Church and plans to make Waco her permanent home. An avid reader, Marty loves handicrafts and being with family and friends.
---
Robert Mattson
Robert was born in Baumholder, Germany but Texas is home. He is a proud single Dad of two honors students at the University of North Texas. With a Bachelor's Degree in Church Music, he has made a career of Pastoral and Music Ministry in Churches across Central Texas. He is a new resident of Waco where he attends Baylor's Truett Seminary in their Master of Arts program. He works for Baylor's School of Music and sings in the choir at St. Alban's Episcopal Church. He is very proud to be a settler at The Good Neighbor House where he enjoys the feeling of community and family.
---
Megan Ziegler
Megan is the PR and Communications settler! Formerly a Longhorn at the University of Texas at Austin, she is now a Graduate student at Diana R. Garland School of Social work getting her Master's in Clinical Social Work. Megan is from the DC/Northern Virginia area and grew up in the Middle East and Central Asia. Before moving to Waco for school she lived in Trang, Thailand and volunteered with the Peace Corps as a Teacher and Community Facilitator. After graduation in May 2020 Megan hopes to work on her LCSW and become a therapist.
---
Good Neighbor does not discriminate by race, gender, gender expression, ethnicity, nationality, age or sexual identity. Although we expect settlers and board members to be Christian in order to follow our mission, activities at Good Neighbor are not restricted by religion.