Good Neighbor Leadership Team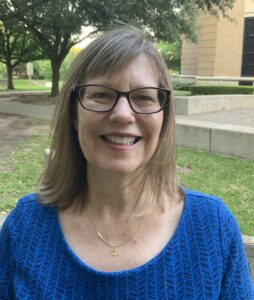 Dr. Laine Scales moved to Waco in 1999 to begin work at Baylor University as a social work professor. Laine moved to Sanger Heights in 2003, renovating an old home on Colcord Avenue. She has been engaged in Waco as a member of Hope Fellowship, the Community Race Relations Council, and Prosper Waco Education Steering Committee. In 2016 Laine was awarded the Master Teacher designation, Baylor's most prestigious teaching award. Laine publishes books and articles on the history of women in higher education and social work. Inspired by this legacy, creating a settlement house that brings together neighborhoods and universities for community improvement has been an important goal for her, so in 2012 she gathered a group of advisors to create what would eventually become Good Neighbor Settlement House and Worship Center, which opened in 2016.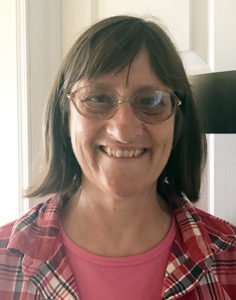 Barbara Bridgewater has been volunteering with Good Neighbor since fall of 2015 and has served on the Board  since July 2016.  She works as a part-time case manager for Compassion Ministries, a transitional family shelter in Waco,  and also teaches English as a Second Language to adults through McLennan Community College. She came to Compassion from Ohio where she was working for a transitional program and emergency shelter for 6 years. Barbara has a Bachelor's degree in Elementary Education from Miami of Ohio University and a Master's Degree in Education, specializing in Bilingual Education from Ohio University.  Barbara, who has two girls, is married to Phillip Bridgewater, a full-time employee of Habitat for Humanity. The whole family is very involved in Hope Fellowship, a neighborhood church ministry in Waco, as well as with Habitat and Compassion.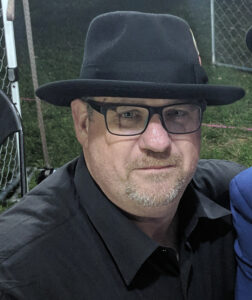 Craig Clarkson is the Manager of Operations for Baylor University's Academy for Teaching and Learning and teaches in Baylor's Honors College. He came to Waco with his lovely wife and two young sons in 2006 to attend graduate school at Baylor. Craig now has a doctorate in religion and those young sons are in college. His wife is as lovely as ever. Prior to his academic career, Craig was an information systems consultant and database developer but a long and winding road has produced a wide array of skills, experiences, and a general figure-it-out-and-make-it-work mentality. Craig has served Good Neighbor as a technology consultant since the beginning. He also helps out around house by being a resource for Chief Fixer-Upper Rory Jones and tackling odd jobs that require the arcane and otherwise trivial talents he possesses. Currently, he serves the Board as Treasurer and overall financial gadfly. Craig loves blues music, pizza, and cave time.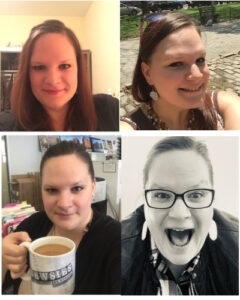 Heather Deal's love for building stronger communities and community development began more than a decade ago and has impacted her work on significant levels. For three years she lived in an intentional community based in the Hell's Kitchen neighborhood of New York City while she served with Metro Baptist Church and Rauschenbusch Metro Ministries. There she fully realized how living, working, and worshipping within a community builds trust and security among community members and can help break down barriers between community members. Heather currently provides leadership for the development efforts for the GSSW. As an alumna and a former Board of Advocates member with more than a decade of experience, she is uniquely positioned to collaborate with a broad range of supporters. Heather joined the Good Neighbor Board in 2019 and serves on the Resident Volunteer Cluster where she meets weekly with the Resident Volunteers and also spearheads the resident volunteer recruitment process.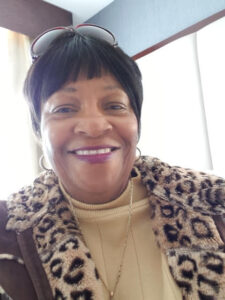 Dr. Sandra Henry has served as an associate minister at the Abundant Love Fellowship Church and has been a servant in the ministry for over twenty years. She earned a Masters and Doctoral degree in Theology and is a veteran of the United States Army. She came to Waco, Texas, with her husband. Joseph in 1986. Joseph served in the United States Army and is a retired veteran with 20 years of service. Together they have 4 children and 5 grandchildren.
Dr. Henry is active in the Central Texas community, having worked with the Susan G. Komen Breast Cancer Foundation, Prosper Waco, and the STAARS Book Club at J.H. Hines elementary school. She Is the founding member of Cattleya Foundation of Hope, a nonprofit serving cancer survivors in Waco.
Dr. Henry loves working in her garden. writing in her journal, spending time with friends and family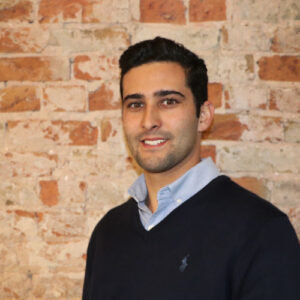 Jorge Vielledent joined the Good Neighbor leadership team in early 2021 as a Board member. He works with Baylor University's Summer Study Abroad programs, part of the university's Center for Global Engagement. In addition he oversees Baylor's ongoing efforts to address food insecurity on campus. He organizes Baylor's Farmer's Market, their Food Pantry, and The Store, which provide students, who may not otherwise have it, access to fresh food for free.
Mr. Vielledent first met Dr. Laine Scales in 2016, and has been a supporter of Good Neighbor since then. We welcome Mr. Vielledent's passion for working with others and encouraging others to volunteer and serve in the community. His experiences and expertise will contribute significantly to our mission.