Congratulations Morgan Koziol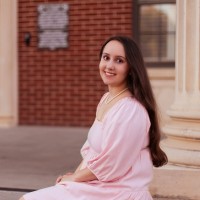 Congratulations to Ms. Morgan Koziol, Good Neighbor's Fall 2020 Public Relations and Social Media Intern from Baylor's Professional Writing and Rhetoric program. She graduates this semester and has accepted a "graduate assistantship in the Sociology Ph.D. program at University of South Carolina." She added that she appreciated the ways that "Good Neighbor added to my research skills and experiences." You will continue to make a difference.
Safe travels, Morgan, and continued success as your life-journey continues.