2011 to 2021: Dr. Laine Scales
[Note: 10 years ago, Dr. Scales purchased the Good Neighbor property. Though this interview is not meant to be a retrospective, it invites us to appreciate ongoing commitments to the mission and vision first conceived 10 years ago.]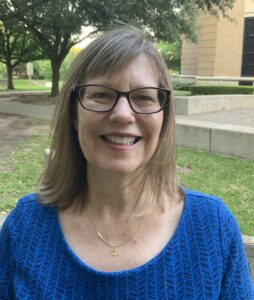 For my (Sarah) final interview as the social media / communications intern @ Good Neighbor, I met with Dr. Laine Scales, the founder of Good Neighbor House, a long-time Board member, a regular volunteer, and a neighbor, living next door to the Good Neighbor House. 
According to Dr. Scales, she started thinking about the concept that resulted in Good Neighbor in 2010. 
From 2003-2008, Dr. Scales lived across the street from the Jack and Jill School and Kindergarten, (which occupied the buildings that became Good Neighbor from 1939-2006 and continued as a day care under different ownership from 2006-2009). When the day care finally closed in 2009, the property was abandoned, neglected, and in foreclosure proceedings, causing the city to cite it as unsafe. At the time, the buildings seemed destined for destruction. But Dr. Scales had a different idea: to turn the space into a 21st century settlement house. In 2011, she acquired the property and over the next year formed the Good Neighbor House organization. (See newspaper articles about this).
The "settlement house" idea stemmed from her historical research. Dr. Scales said she always knew about settlement houses intellectually but she had to come around to it spiritually before she could figure out what one would be and do in the 21st century. Dr. Scales wanted to create a settlement house that was inclusive to all. 
Believing in the power of collaboration and inclusion, Dr. Scales identified people who would help her with this project (several of whom formed the first Board of Directors). During this formative period, she also invited a diverse group of others from the community to join ongoing conversations about the idea of creating a settlement house in their neighborhood and in the community. 
In 2014, the first two "settlers" (called Resident Volunteers / RVs) moved into the house, and by 2016, four RVs were living in the Good Neighbor House and began hosting community events. Since then, five or six RVs have occupied the Good Neighbor House, and until the COVID-closing in March 2020, Good Neighbor hosted an increasingly broad range of events and groups who used the space. 
Dr. Scales described one example, the regular storytelling events: 
"You would see all these families or single people who came to hear the stories. They were people of all ages, even kids excited to hear and tell stories. The place was just so alive with people who didn't know each other–they're meeting each other, they're chatting, and they're such a diverse group. This is the heartbeat of Good Neighbor." 
Because of the variety of events over the years– whether it was storytelling, book groups, music jams (Dr. Scales's personal favorite)–Dr. Scales saw that the idea of a settlement house in the 21st century does have a purpose and value. People need these spaces. People might have an idea to gather, to meet, to share ideas or events, but without a place to meet, the idea fizzles. Good Neighbor House provides the spaces and maintains them to ensure they are hospitable. 
Of all the Board Members and Resident Volunteers I interviewed, no two individuals gave me the same answer about what it meant to them to be a Good Neighbor. Dr. Scales was no different. To her, being a "neighbor" means seeing others as equal and deserving of hospitality. It is more than only donating to a cause while not engaging with those affected or in need. To Dr. Scales, being a Good Neighbor means that we engage more fully with one another, whether it's surviving COVID, getting through a winter storm, or just the daily challenges of life. 
Dr. Scales explains her belief in equality and inclusivity: Jesus was asked by the Pharisees, "Who is my neighbor?" Jesus answered with the story of the Good Samaritan. The Samaritans were an oppressed ethnic group. With his parable, Jesus was saying that everyone is worthy of our help, of our time. Everyone is our neighbor.
Dr. Scales has answered the question of "Who is my neighbor?" with action and commitment, wanting to benefit the community in the best way she knew. The work being done through Good Neighbor House is worthwhile. With Dr. Scales I invite the Waco community to learn more about Good Neighbor and help us continue to fulfill our mission.