On Saturday, April 13th from 3:00pm-5:00 p.m., the Heart of Texas Storytelling Guild will present the inaugural Porch Tales: Backyard Neighborhood Story Telling event!
For this first event the Storytelling Guild is inviting Consuelo Samarippa, a master storyteller, will be the featured guest April 13. She'll demonstrate ways to elevate story telling to performance art.
Neighbors are invited to share stories from their lives in a casual, relaxed atmosphere. The guild values the oral tradition and enjoys encouraging friends in the practice.
The Storytelling Guild has received a grant which will provide refreshments and snacks, a speaker, and some lighting and audio visual equipment for the Good Neighbor House.
What's the Storytelling Guild?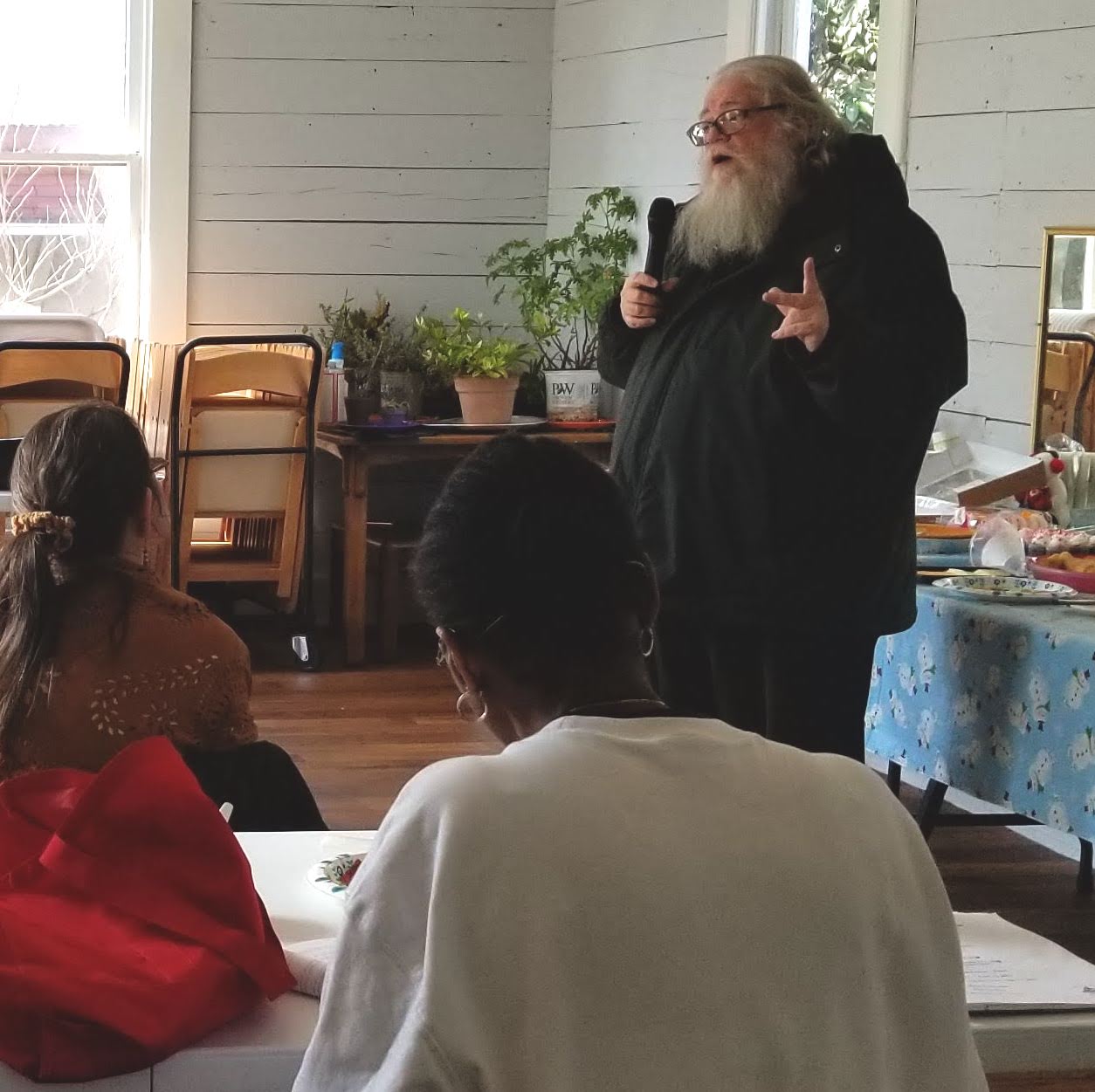 "We come together as individuals but leave bonded as a group. Storytelling has that effect."
That is how Vivian Rutherford, the leader of Waco's Storyteller's Guild, describes the power of story telling. In 2007, Rutherford launched the Waco Storytellers Guild, which has met at the Good Neighbor House for the past year. Since their founding, the Waco Story teller guild has grown and flourished.

"We love the philosophy of the Good Neighbor House," Rutherford said, "to provide a space for the community to come together."
Once monthly, on Saturdays, the guild gathers for food, for encouragement, community, and (of course) lots of stories.
Gary Webb, a member of the Storytelling Guild, has found storytelling at the Good Neighbor House an experience of continuous growth: "It really does not matter if the steps be small or large, the key is to continue and progress. So get on the road, come take those steps with us, and keep walking down the road. If you keep moving forward, then someday you will glance back and be surprised how far you have come — farther than you ever imagined possible."
Vivian says, "The Guild is a tool for tellers to use. If they need an audience to listen and help perfect a story destined for presentation, we are there. If they just enjoy sharing a story or simply listening to a story, we are there. It's a training ground for young aspiring tellers. We are a resource that the community can rely on."
The Storytellers Guild is excited for the whole community to be able to experience their upcoming "Porch Tales" event on April 13th, 2019 from 3:00 – 5:00 p.m. All are invited to learn and experience storytelling as a vibrant part of encouraging one another, growing closer as a community, and having a whole lot of fun!