In the backyard of the Good Neighbor house, there is a tiny sapling planted into the ground. It stands across from a much larger, older tree —a constant reminder of what it may someday become. This sapling doesn't look like much, and it's not. There's nothing extraordinary or special about it. In almost every way it is a normal tree. What makes this tree special, however, is how far it has come to get to where it is now. Let me explain.
In 2017, one of the Good Neighbor settlers, Luann, received a small sapling as a gift from the Urban Gardeners Coalition, alongside other plants that had been donated to Good Neighbor. At the time it was just a thin, fragile stick, with only a few leaves to its stalk. Luann, an avid gardener, took on the small tree and cared for it. But trees take time; they don't pop up and produce amazing foliage in a few days or weeks. It takes years to grow a tree to maturity, especially oak trees. I heard a story as a child that said you could plant an oak when you are 4 and then come back when you are 44, and the tree will still be growing. So marking any sort of progress or growth is very difficult.
Summer turned into Autumn, then into Winter. The leaves fell away and left only the stock behind. Luann kept at it, though, watering and caring for the small tree. Her fellow settlers, all in good fun, started joking with her about caring for what was essentially a stick. Luann didn't give up on the little tree. She renamed the sprout "The Mighty Oak." She had faith and, when springtime came around again, she was rewarded with one tiny, green leaf. Because of Luann's care, the sapling survived through the fall and winter months, and it could sprout new leaves and continue growing, albeit at the same snail pace that it had been. Fast forward to summer 2018, and the mighty oak has continued to grow and thrive. It has a few more leaves on it now, thankfully, and has begun to actually look like a tree.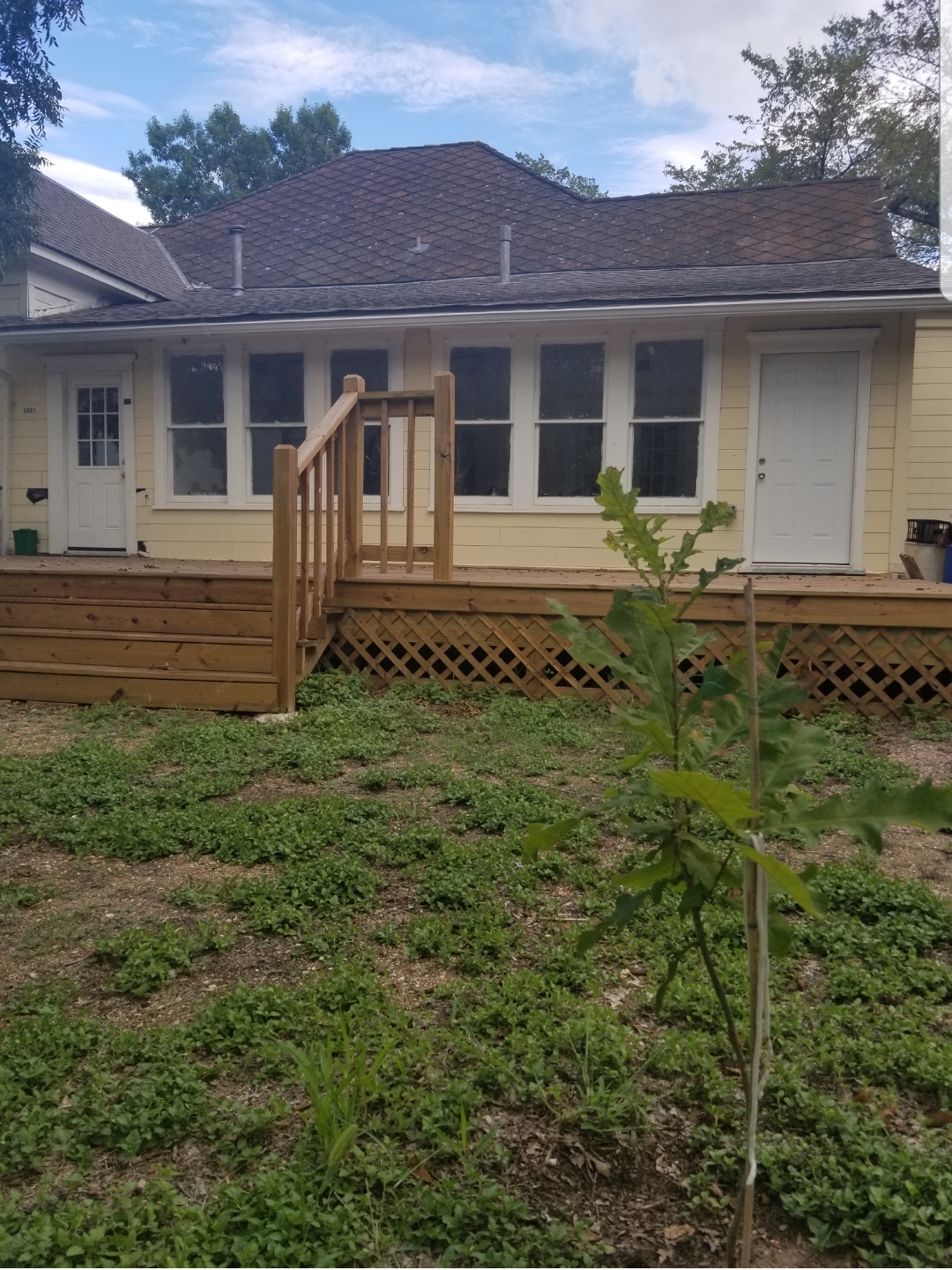 This story about a little sapling that looks like a stick and has no leaves is funny and cute and sweet, and it makes us feel good. It's about growth and perseverance, and it should make us feel good. But it can also teach us about how important one or several pairs of nurturing hands can be. The Mighty Oak, however sturdy and mighty it may be, would never have made it without Luann. She put in the effort to make sure that this little sapling got everything that it needed, and she also had the knowledge base to know how to make it thrive. She knew how much water it needed, and how much water would be too much, and how to acclimate it to the outdoors at the right time. Because of her, The Mighty Oak became more than a twig. It took effort and knowledge and time. It was a commitment, and Luann saw it through, and she and Good Neighbor were rewarded with a beautiful little tree that now lives on the property.
Because of Luann's efforts, The Mighty Oak can live and thrive in its best possible way. That, maybe, is the truest lesson that we can learn here. It takes perseverance and time and effort to grow into what we want to become, but it also can require that someone else pour their time and energy and effort into us. It may require that multiple people pour their time and energy into us, and that's okay. The way that we grow is together, helping and nurturing one another. This can be hard to hear, especially in a country that is built upon the ideal of the "self-made success," of a person who builds themselves from the ground up into a success completely by their own efforts. The problem is that, when you find those stories and really look at them, those "self-made" people did not exist in a vacuum. They had people, or they got people along the way, that helped to build them up and make them what they were. They also had people that they loved and cared about and poured their efforts into. Two people in community can accomplish more than either one could alone. We need people to pour into us in order to become our best selves, and that is completely normal, natural, and okay.
This is also a lesson that community spaces, like Good Neighbor, can learn from. Building and nurturing a communal space takes time and energy and vulnerability. It means setting roots into a place and devoting oneself to nurturing and fostering community in that space. It means being willing and able to love others without feeling like they owe you something in return. It means time and energy without any guarantee of return on investment. It even means, sometimes, being willing to look at a twig and see what it can be instead of what it is currently. Good Neighbor is lucky to have a permanent reminder of that lesson in our own backyard, and we are grateful for the Sanger Heights community. We love it here and we, like The Mighty Oak, have set our roots deep. We have worked with so many beautiful and unique sets of people here in this space, and we look forward to continuing to work with others.
-Shae Kitchen